Rentrop & Morrison, P.C.
About Us
We are committed to exceptional service for our clients. With decades of experience as advisors and litigators, we seek creative and practical solutions to legal problems. Whether representing individuals, municipal entities, non-profit groups, or corporations, we are dedicated to providing high quality, personalized service to each of our clients as efficiently as possible. Gary Rentrop and Susan Morrison both have an AV rating of "preeminent," the highest possible peer review rating.
Areas of Practice
Municipal Law: Gary Rentrop has been practicing municipal law consistently since 1979. Susan Morrison has been practicing municipal law consistently since 1981. Our firm is currently Township Attorney for Oxford Township and previously provided legal services as Township Attorney for Lenox Township and as Village Attorney for the Village of Ortonville. We have provided legal services on specialized matters for White Lake Township, Commerce Township, City of Lapeer, Green Oak Township and Montrose Township.

Land Use, Zoning and Real Property Law: We provide representation to individuals, organizations, municipalities, and developers in all aspects of land use, zoning and real property law. This includes advising clients, advocating before administrative and legislative bodies, handling property transactions, and litigating, arbitrating and mediating disputes.
EXAMPLES:
Cases involving researching land use, title history, and plat history since the early 1800's: Crocker v. Stewart (Iosco County Circuit Court), Village of Cross Village Township v. Smolak, et al. (Emmet County Circuit Court);
Legal work involving use of tribal lands for governmental function: Keweenaw Indian Tribe and Michigan Department of Corrections;
Case involving dispute between shopping center landlord and tenant with a subtenant in bankruptcy regarding lease disputes and easement encroachments: HMC Host Restaurants LLC v. Laurel Pointe LLC (Wayne County Circuit Court);
Case involving purchase agreement dispute on a large tract of land adjacent to ski resort: Shorter v. Fisher/Nubs Nob Ski Resort (Emmet County Circuit Court).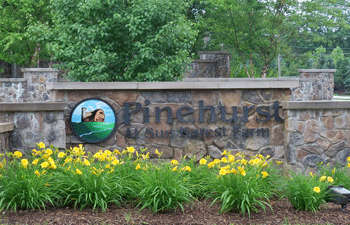 ---
Environmental Law: We provide representation to domestic and international clients in this area. Gary Rentrop and Susan Morrison are both listed as "Top Lawyers, Environmental Law," Detroit Business Journal. 
EXAMPLE: 
Handled case involving oil drilling in Pigeon River Country State Forest where oil drilling was denied by the Michigan Supreme Court and the United States Supreme Court denied certiorari (Michigan Oil Company v. Natural Resources Commission).


---
Historic Preservation and Conservation Easements Law: We provide representation regarding historic preservation and conservation easement law to individuals, organizations, municipalities and developers.
EXAMPLES:
Handled the legal work for the preservation of 160 acres as an agricultural demonstration facility within the city limits of Novi, Michigan;
Performed legal work to establish historic preservation and conservation easements in connection with an award-winning residential development in Lyon Township;
Handled legal work challenging road widening through a National Historic Landmark District in Historic Preservation Guild of Bay View v. Burnley (Michigan Department of Transportation), U.S. Sixth Circuit Court of Appeals, a case which has been cited in over 130 subsequent cases and articles.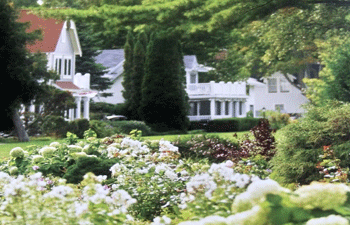 ---
Estate Planning and Estate Administration: We provide estate planning and estate administration services for small to large estates.